Galaxy Certificate
The framable certificate is inscribed with the galaxy name you select and the galaxy's astronomical NGC number, and signed by an astronomer, curator, and archivist from Windowpane Observatory.

4 CERTIFICATE STYLES
There are 4 certificate styles to choose from, perfect for any occasion.

The Father & Child certificate style offers room in the lower right corner where a message of your choice can be included.
Voyage to Mars
Send a friend to Mars! This package includes a cyber voyage to Mars, a virtual experience of Mars from the eyes of the Mars Rover, fun facts about the red planet, stunning up-close images of Mars and its moons and more.

[more on the Voyage to Mars Package]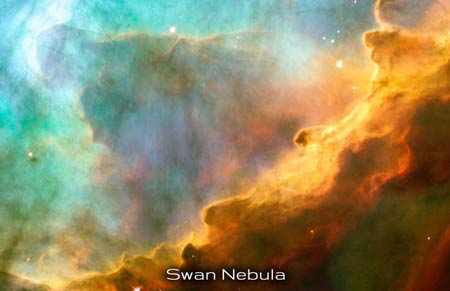 Photo credit: NASA
Hubble Telescope Slide Show
Included in your gift is a stunning audio-visual Hubble Slide Show, a visual feast of 20 images from deep space taken by the Hubble Space Telescope.

Available on CD or via electronic delivery.

[more on the Hubble Slide Show]
The Extraterrestrial Planet Finder Kit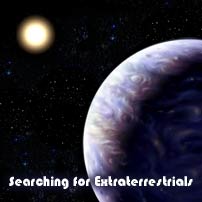 Your gift package also includes our famous Extraterrestrial Planet Finder Kit. Audio instruction, star charts and scientific profiles to show you how to find the nearest inhabitable planets from your own back yard, even without a telescope.

The ET Planet Finder Kit gives coordinates and a star map of the 5 most visible of these stars and planets. [more info]
Personal Letter from our Chief Astronomer
Your galaxy package will contain a personally written and signed letter from our Chief Astronomer with a scientific profile of the galaxy and other interesting facts about your galaxy.
Star Chart
The full-color custom-made Star Chart locates the exact position of the galaxy in the night sky, relative to the Big Dipper and North Pole. With this chart, the galaxy can be easily located without a telescope.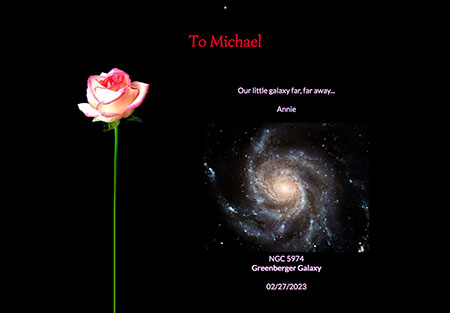 Personal Dedication Web Page (Add-on option)
Express a personal message on a beautiful dedication web page. Select this optional feature during check out. $19.95
Cyber-Delivery (Add-on option)
Want it there fast? Choose this option to deliver your gift via email. $7.95